NIC basketball plays Whitworth University in exhibition Wednesday
Posted: Monday, Oct 23, 2023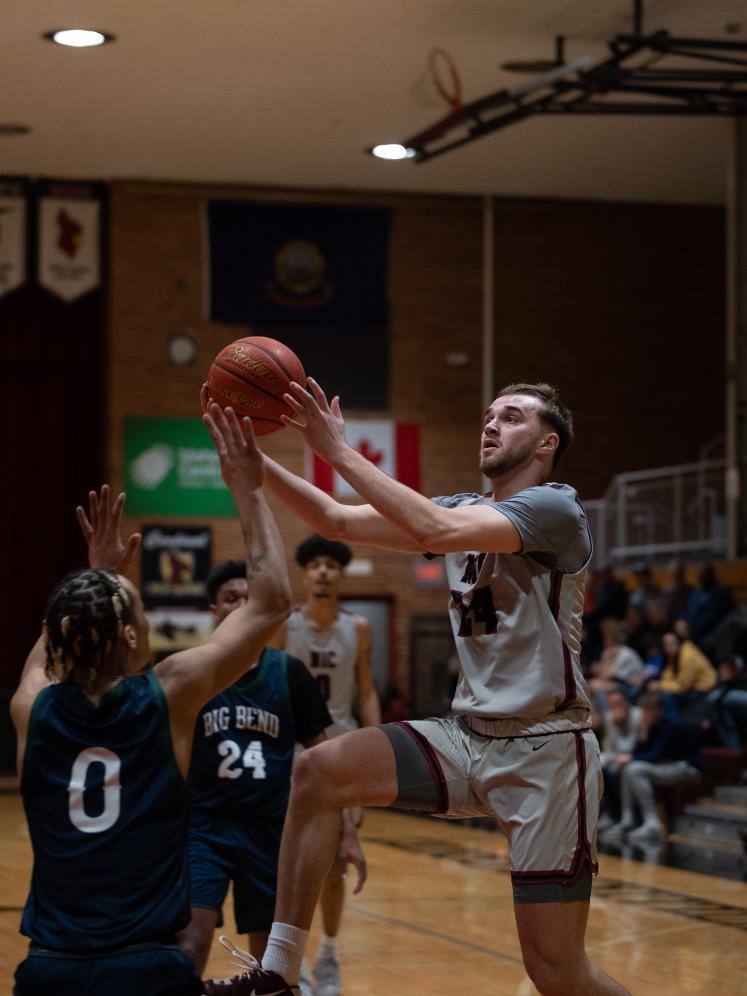 The North Idaho College men's basketball team plays an exhibition game against Whitworth University at 7 p.m. Wednesday, Oct. 25 in Christianson Gymnasium at NIC's Coeur d'Alene campus.
Admission is free and concessions will be available for purchase.
The game is NIC's only home exhibition matchup of the year as the team prepares to return to the NJCAA as a temporary member of the Scenic West Athletic Conference. NIC previously competed as a member of the NWAC but agreed to transfer all athletic teams to the NJCAA by the 2024-2025 athletic season.
NIC Head Men's Basketball Coach Corey Symons said that Wednesday's exhibition will be a great test for his team as it looks to compete for a national championship.
"We've got all freshman and sophomores and they have all juniors and seniors, so it'll be really good to see how we compete against older kids," Symons said. "It'll be great to go against a good local team and hopefully we see a few fans out here."
NIC men's basketball starts the regular season against Pratt Community College Thursday, Nov. 2 in Pratt, Kan. The team returns home to play Lilac City Legends Saturday, Nov. 4.
To view the full schedule or to purchase season tickets, visit NIC.edu/athletics.
For more information, contact NIC Head Men's Basketball Coach Corey Symons at corey.symons@nic.edu or (208) 769-3352.
Return to Newsroom