NIC Theatre's 'Pride v. Prejudice' premieres Thursday
Posted: Wednesday, Oct 25, 2023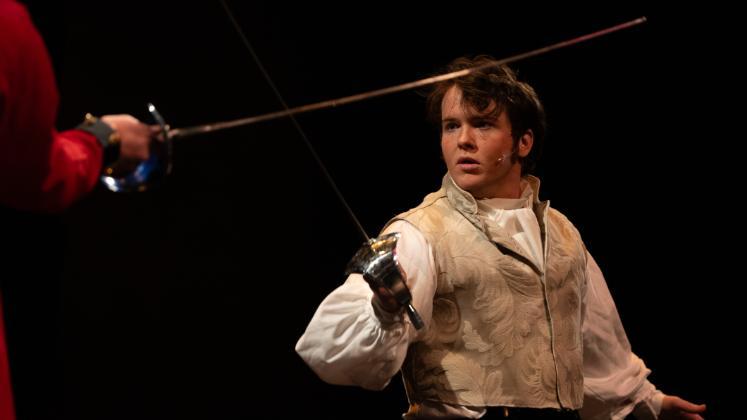 The North Idaho College Theatre Department will perform "Pride v. Prejudice" at 7:30 p.m. Oct. 26, 27, 28 and at 2:30 p.m. Oct. 29 at the Boswell Hall Schuler Performing Arts Center at NIC's Coeur d'Alene campus.
All performances are free and open to the public.
"Pride v. Prejudice" is a story created by NIC student James Thrasher based on the novel "Pride and Prejudice" by Jane Austen.
NIC Director of Theatre Erick Wolfe said that the show was a fun challenge to put together and that having the playwright in the room for an original production provides unique opportunities.
"The student playwright gets the opportunity to shape and grow the show," Wolfe said. "He can change scenes or dialogue to match the performers and adjust the tempos or music as needed. Things we don't normally get to do with a published work."
The musical revisits the Bennet family in a new adaptation of Jane Austen's work, as they overcome social and emotional struggles in order to find true love.
"It's a fun show," Wolfe said. "The set, the costumes, the music, everything about this show is entertaining and interesting. We hope to see people come support the students and community members who are all working hard to bring this production to life."
For more information, contact NIC Director of Theatre Erick Wolfe at 208-769-3220 or erick.wolfe@nic.edu.
Return to Newsroom