NIC Fall Jazz Concert Nov. 2
Posted: Monday, Oct 30, 2023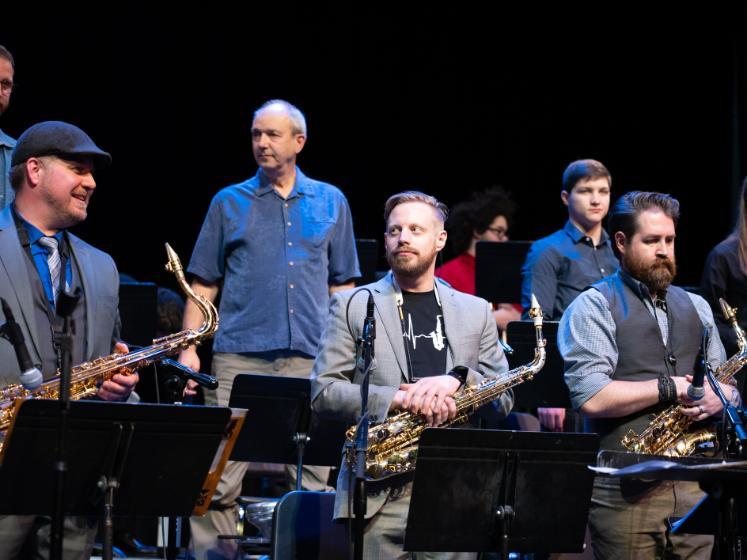 The North Idaho College Music Department will perform its Fall Jazz Concert at 7:30 p.m. Thursday, Nov. 2, at Boswell Hall Schuler Performing Arts Center on NIC's Coeur d'Alene Campus.
The concert is free and open to the public and features performances by Cardinal Voices and the NIC Jazz Ensemble.
Cardinal Voices is set to perform under the theme of "Cardinal Colors," a setlist featuring a wide array of pop and rock tunes such as songs by artists Radiohead and Deftones, tracks from movies "The Muppets" and "Scott Pilgrim vs. the World," and some student originals.
"All members of the ensemble have been working hard and jamming out to bring this concert to life," NIC Cardinal Voices Director Presley Dupuis said. "We hope everyone enjoys the show."
The NIC Jazz Ensemble will open its session with two jazz standards "Love for Sale" and "Moten Swing." The ensemble will follow with Stan Kenton's arrangement of "All the Things You Are," "El Alma de la Banda," and "My Dear" featuring special guest Post Falls High School Band Director Joel Sandford on alto saxophone.
The ensemble, led this year by NIC Jazz Ensemble Director Terry Jones will also play Fred Sturm's "Breathing" and Eric Miyashiro's "Trains."
For more information, contact NIC Jazz Ensemble Director Terry Jones at tmjones@nic.edu or (208) 769-3258.
Return to Newsroom