Protecting home field
Posted: Tuesday, Oct 31, 2023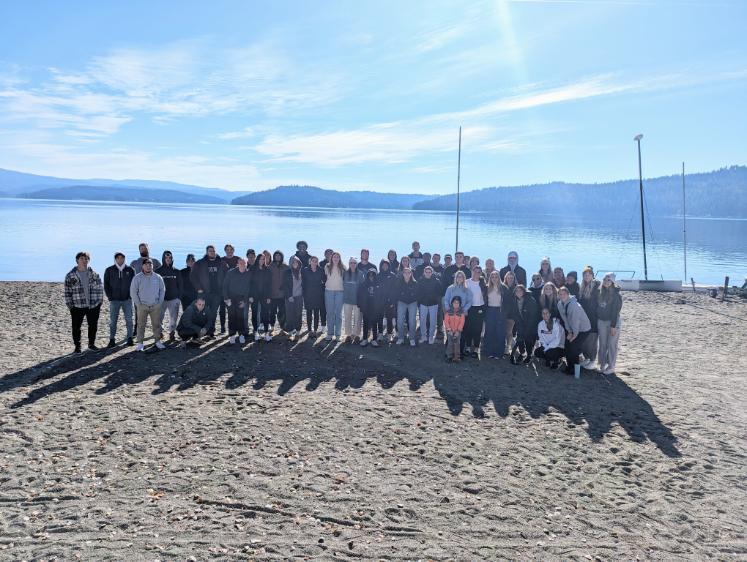 More than 50 members of the North Idaho College Student Athlete Advisory Committee conducted a cleanup on Sunday, Oct. 29 at the NIC Beach in Coeur d'Alene.
The committee started at the NIC Sunspot and split into two groups. One group worked to the Coeur d'Alene Wastewater Treatment Plant and the other worked toward Independence Point. The groups collected about three bags of trash, consisting of things like fishing line, plastic drink wrappers and other debris.
"It was great to see our student athletes have such a big turnout for our first event," NIC Student Athlete Advisory Committee President Katie Blume said. "I'm looking forward to continue to move our group forward and getting more involved with the community."
The committee said it decided to clean the beach to showcase the pride they take in an area shared by students of the college and members of the community.
"We're always proud of all the great work our student-athletes do," NIC Director of Athletics and Recreation Shawn Noel said. "Each day they work hard to represent NIC on campus and off."
The Student Athlete Advisory Committee is comprised of student-athletes from each sport offered at NIC. It aims to help provide a voice for student-athletes and connect them to the community through various community service projects. The group elects a president, vice president and secretary each year while assistant coaches help provide administrative leadership to the group.
For more information, contact NIC Director of Athletics and Recreation Shawn Noel at (208) 665-5458 or shawn.noel@nic.edu.
Return to Newsroom